How to Maximize Financial Gains With ULIP
How to Maximize Financial Gains With ULIP
Unit-Linked Insurance Plans (ULIPs) are the most popular investment products due to their many benefits. We are here to guide you if you are unsure what ULIP is.
About ULIP
A ULIP is a life insurance policy that also has an investment feature. When you purchase a ULIP, the insurance company offers you the dual benefits of life insurance and investment in equity, debt, or a mixture of both funds. If an unfortunate event leads to your absence during the policy tenure, the insurer pays the death benefit to your nominees. Additionally, you receive a maturity benefit from the wealth created through your investments.
The policy ensures your family's financial security with considerable ULIP plan returns and a life cover. However, it comes with many other plus points. Read on to know more.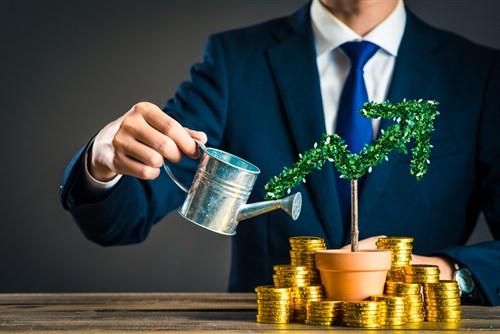 Advantages of ULIPs
ULIPs offer multiple investment options, allowing you to choose how to invest the money per your monetary objectives and risk tenacity. You also have the opportunity to decide the premium and sum assured based on your personal needs.
ULIPs maintain clarity by providing detailed information regarding the additional charges, expected returns, tenure, and how they invest in different funds.
ULIPs have a lock-in period of five years. After this duration, you can withdraw a portion of your funds. This feature helps in times of financial emergencies.
As per Section 80C of the Income Tax Act, 1961, the premium paid for the ULIP is tax-free up to INR 1.5 lakh per year. Additionally, the death and maturity benefits come with tax exemptions under Section 10 (10D) of the Act. ULIPs offer tax-free maturity amounts as per Section 10 (10D) of the Income Tax Act 1961, subject to provisions stated therein. For policies issued after 1 February 2021, if the aggregate premium in a financial year exceeds Rs.2.5 lakhs, the maturity proceeds from such an approach would be taxed as capital assets basis the current Finance Bill. However, under Section 10(10D), the tax exemption would continue for policies with an annual premium of less than Rs.2.5 lakhs in the aggregate, subject to provisions stated therein.
You can decide how to receive the ULIP plans' returns. You can consider it a long-term investment option to build a substantial corpus, or you can opt for a policy that offers regular monthly returns.
Maximizing gains from ULIP
Purchasing a ULIP is easy; you can use a ULIP return calculator to compare different policies and buy the one that meets your requirements. However, ensuring that you earn high returns from ULIP requires thorough planning. Here is a list of strategies that can help you get maximum returns.
1. Choose the best insurer
Well-established insurance companies have earned investors' trust by consistently providing the best possible results. Hence, it is always wise to purchase ULIPs from known insurers. Once you pick an insurance provider, use a ULIP return calculator to compare their different policies to find the one that meets your budget and offers practical benefits.
2. Switch funds wisely
The one feature that sets ULIP apart from other investment instruments is the option to switch funds. When you invest in ULIPs, the insurance provider puts the money in equity or debt funds per your wishes. You can also divide the funds among these funds to diversify your investment.
Once your money grows, the fund-switching feature lets you move your investments from one fund to another, depending on the financial market's situation and your changing needs. Depending on your goal, this option allows you to switch between low-risk and high-return avenues. You can even utilize any opportunity to optimize the growth by investing the money into funds performing well at any given time.
Insurers allow you a set number of accessible switches every year, ensuring you can get the best out of your investment.
3. Stay invested
ULIPs have a five-year lock-in tenure, after which you can withdraw a portion of your accumulated fund. However, try to avoid this, as the longer you remain invested, the more you will be your corpus.
Now that you know how to increase your profits with ULIPs, follow these ideas and earn lucrative returns in the long run.