Protecting yourself from new employment scams since COVID-19
Among other aspects of work, the COVID-19 crisis reshaped recruitment. Rising unemployment and the looming threat of layoffs flooded the job market with new job seekers. Hiring techniques evolved. Nowadays, candidates routinely get hired without having to step out of their homes. Scammers have adapted to the unique circumstances too. There has been a stark increase in scams related to job offers since COVID-19. Here is a look at how they work.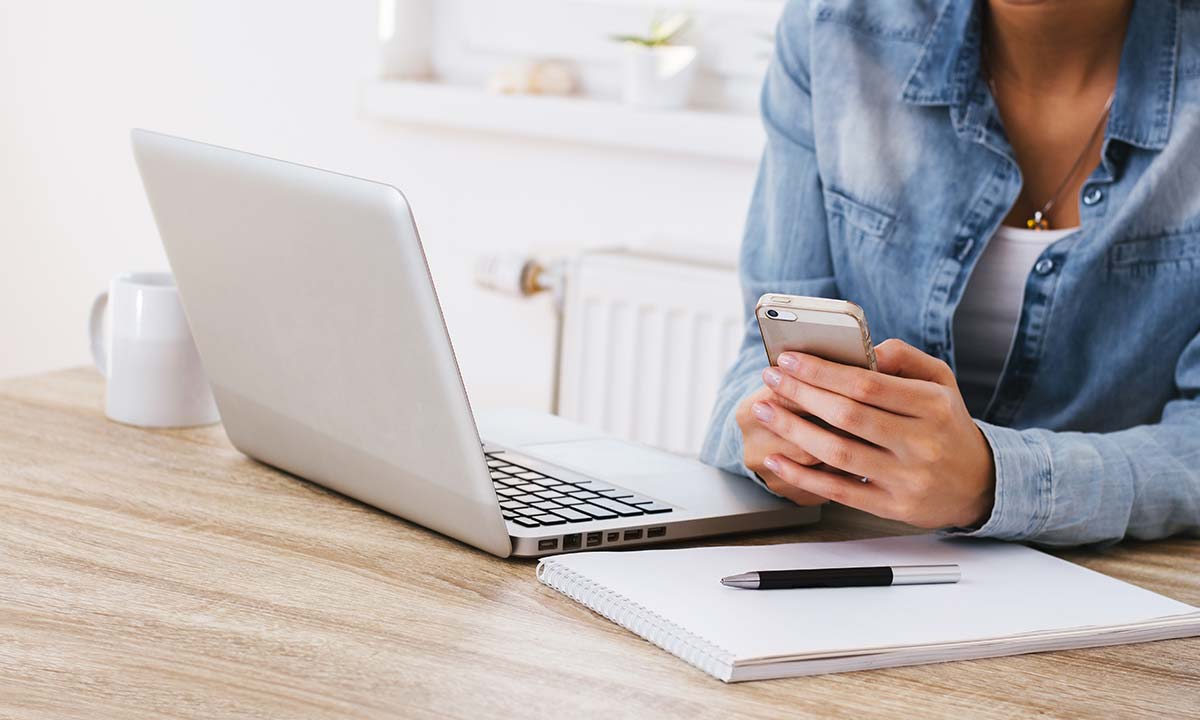 Scam on the rise
The scale and frequency of job scams are increasing. The US Attorney General's Office reported that dollar losses to scam victims increased by 8,000% between August 2019 and August 2020. The Federal Trade Commission's COVID-19 scam report reveals that 18,000 Americans were scammed out of $13.44 million since the start of the pandemic. This was just during the first four months. The dollar losses and the count of victims continue to increase. The recently unemployed and those looking for work-from-home opportunities are the most vulnerable to job scams.
'Immediate hiring' job scam
Scammers keep getting more creative with their methods. Yet, there are always telltale signs which give them away. Millions of migrant workers live and work in the US. They send money online as remittances to their families in their home countries. During the COVID-19 crisis, many migrants lost their jobs. The recently unemployed are the favorite victims of scammers. The 'immediate hiring' scam is a variation on the old 'overseas employment opportunities' racket. It is targeted toward job hunters looking for work-from-home gigs. The scammers offer lucrative compensation. They also create a sense of urgency with terms like 'urgent requirement.' The job postings are advertised exclusively on social media or text-based messengers such as WhatsApp and Telegram. The same platforms are used to collect applicant profiles and conduct namesake interviews. The final step invariably requires the applicant to pay the application processing fees, the cost of background checks, or some similar excuse. After receiving the payment, scammers make themselves scarce.
Job applicants must remember that bona fide organizations always hire via official channels. It is true that legitimate employers conduct interviews online and often engage with urgency. However, real employers are apt to post job openings on their official websites. They use organizational email ids for communication and document sharing, not text messengers. Most importantly, no legitimate employer ever demands any payment from an applicant. When in doubt, insist on verifying the identity of the person offering a job.
Re-shipping scam
These are by far the riskiest of job scams. Scammers offer generous paychecks for simple work-from-home jobs. The fraud involves sending packages to victims every day. The victims are asked to remove the shipping labels, replace them with new brands, and send them to new addresses. Victims of such scams move 100-150 packages every month in this way. At the end of the first month, the employer becomes unresponsive and untraceable. The victims never receive the promised payments.
What makes this scam dangerous is that victims are unknowingly moving stolen goods. In many cases, the goods are purchased with stolen credit cards. The reshipped goods are traced back to the victims, not to the scammers. Job search portals Indeed and FlexJobs have repeatedly warned job seekers that re-shipping is not a legitimate job. Actual companies always send their packages directly to their intended recipients rather than involve a middle person. Any job posting which describes re-labeling and re-shipping is a scam. Unfortunately, instances of re-shipping scams have increased tremendously this year.
Home office equipment scam
This is another clever scam that took off during COVID-19. Scammers pose as well-known corporations such as Samsung, Facebook, or Apple. They target candidates looking to work from home. Scammers insist that the selected candidates pay in advance to receive a new computer or office equipment for work. With the latest gear, they will supposedly be able to start working immediately. To come across as legitimate, some scammers even send postdated cheques to victims. Unsuspecting victims send money to the scammers as instructed. They never receive equipment or computers, and the cheques bounce.
Spotting these scams is easy. Look for misspells. The web addresses and email addresses are phishing (fake). Don't entertain employment offers on public domain emails such as Google and Hotmail. Check the employers' official websites for job postings. Above all, never send money in response to a job offer.
Government job scams
Here the scammers pose as officials of US government agencies. They send emails and texts claiming that the government is offering jobs. Scammers claim this is to bring down unemployment arising from COVID-19. Under this pretext, the scammers ask for victims' social security numbers and other personal information. Sometimes the victims are also instructed to make payments towards 'social welfare.'
The Federal Trade Commission (FTC) and the FBI have both warned against these scams. These agencies remind us time and again that governments don't go around texting and emailing job offers. These frauds are easily identified from the originating email addresses. A government agency's email address would be (something)@agency.gov. A moral agency would never send emails from something like 'agency.gov@gmail.com' or 'agency.gov@hotmail.com.' The same applies to web links in text messages. Addresses like 'agency.gov.somesite.tk' are fake.
Unemployment insurance scams
Scammers offer to obtain unemployment benefits on behalf of the victims under the guise of fake organizations or fake intermediaries. In exchange, they ask for one-time 'filing charges.' Scammers also ask victims to send their personal information, including bank details and social security info. These scammers intend to steal not just the victims' money but also their identities. Recently unemployed individuals and job seekers can fall prey to these scams.
To stay safe from these frauds, follow some simple guidelines. Never send personal info or documents over email or messenger. Only use official communication channels. Never send money to someone's account for an authorized purpose. Verify everything independently with official sources.
About the author:
Hemant G is a contributing writer at Sparkwebs LLC, a Digital and Content Marketing Agency. When he's not writing, he loves to travel, scuba dive, and watch documentaries.